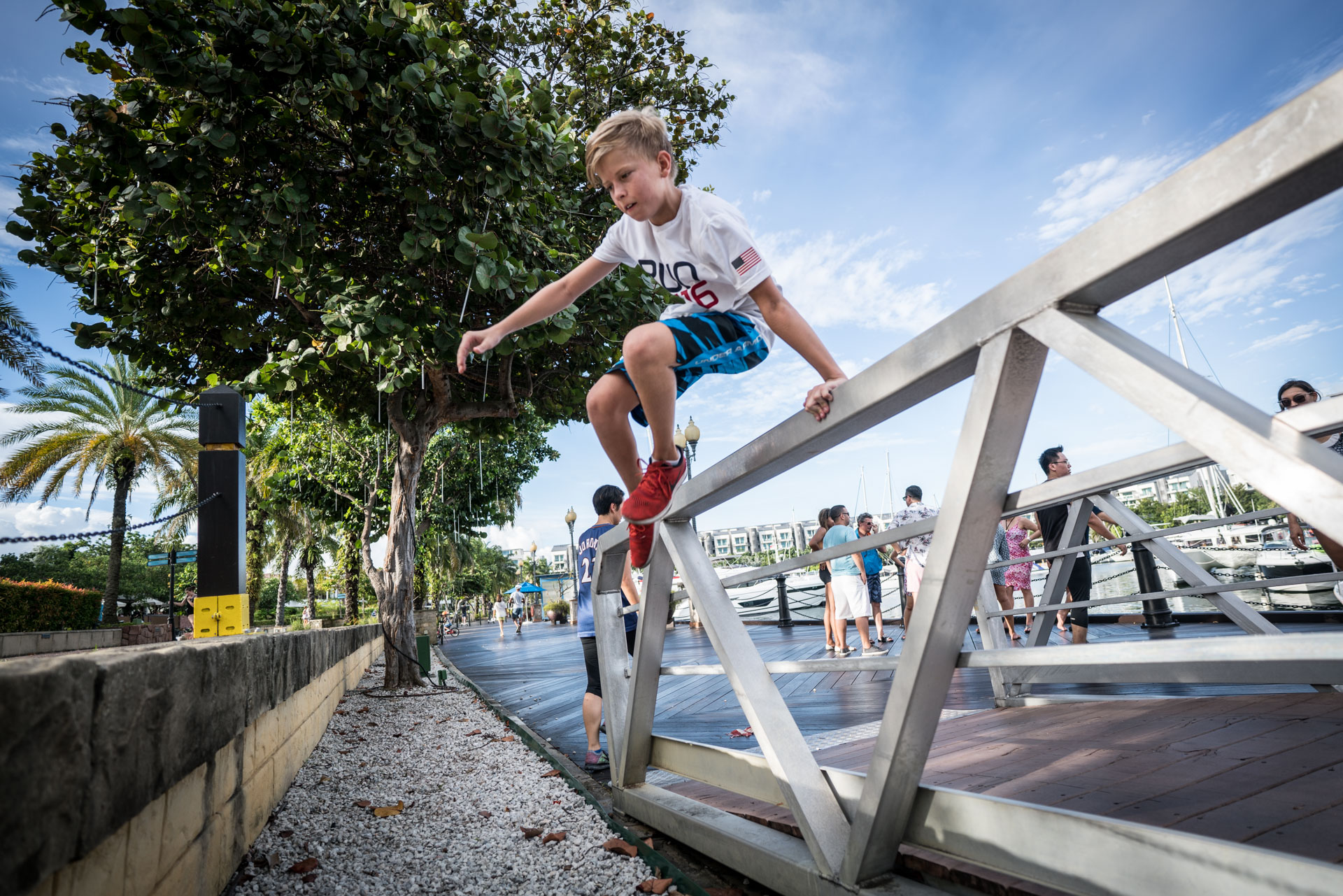 PARKOUR FAMILY BY REQUEST
WELCOME!
Superfly is excited to to make more Parkour Family classes for kids available. If you are keen for your child to try and learn parkour with us, and the current classes do not suit you, please do fill in the By Request From here, so we can explore the possibility of holding more classes at different times and locations that work for you.
Please do fill in the form, and we'll be in contact soon to update you on new classes! Also best to to like and follow us on our Facebook and Instagram Pages to ensure you stay informed!
We look forward to sharing the philosophy, and training techniques that make parkour such a unique and wonderful discipline to develop one's mind, body and spirit!
Please do read on below for more information about
What is Parkour?
What you and your your Child Learn
Safety
Benefits of Parkour 
For Adult Classes Please Click here to see more details.  
If you have any questions – please leave a message on the green help button on the bottom left of the screen. We look forward to sharing the love of movement with you and your child(ren) soon!
Best,
Derrick Siu
Founder, Instructor
Superfly Monkey Dragons
PARKOUR
FUNCTIONAL FITNESS AT ITS BEST!
PARKOUR FAMILY CLASS DETAILS
Suitable for children ages 6-12,

For those Younger than 6 years will usually require a parent or guardian to assist.
For those 12 and above, the Parkour Flow class is recommended.

STARTING DATE
We can start the classes as soon as there are enough responses via the By Request form.

DAYS, TIMES & LOCATIONS
To be determined via the By Request Form. Please click here to complete by this Sunday 16th July.
WHAT TO BRING
Comfortable clothes
Sneakers / trainers
Lots of water (at least 1-2 litres)
Sunscreen
WHAT YOUR CHILD WILL LEARN
Over the tern of the 8 weeks we aim to give your child an experience and understanding of the following :
Body Intelligence

Better awareness of their body
Develop better co-ordination and balance
Training for longevity and mobility
Engaging the total body for a true functional fitness workout

Parkour Philosophy

 Leave no Trace
Open Mind
Start Together / Finish Together

Techniques – Discover new ways of moving their body and how to overcome obstacles

Breaking falls / Landing Techniques
Jumping
Vaulting
Climbing (how to climb up obstacles)
Dismounts (how to climb off obstacles)
Flow – the concept of combining movements together in a graceful form.
What is Parkour?
A discipline to develop one's mind, body and spirit.
Parkour is a discipline much like martial arts, except you don't have an opponent to fight but rather it gives you the freedom of using any space as a canvas, and your creativity and body as the instrument to create art in motion. In fact, we all did parkour when we were young, learning to walk, climb, jump, exploring our surroundings, and testing our limits.  Parkour is a return to our origins.
Wonder.
Curiosity.
Anticipation of what could be. 
Emanating from the combative obstacle course training carried out by the French Military, Parkour at the most elementary level is about learning to move from point A to B in the most effective way which includes overcoming obstacles in your path by jumping, climbing and passement (passing through). As the discipline evolved and developed it became much more than just a system and science of getting from point a to b, becoming more a way of self discovery and expression through movement.
Whether you prefer to more focus on the practicalities or explore the creativity of movement, the essence and philosophy remains the same, to develop oneself, to open ones mind to possibilities, to learn to overcome physical and mental obstacles, and to become more than you were yesterday.
Stronger, Better, Wiser. 
Train with us and discover and experience the power of parkour for yourself.
Master your Mind and Body. Transform. Move!
As a parent you may have some concerns about the safety of parkour – especially if you have seen any of the many videos on Youtube. While what you see is certainly a part of parkour, it represents the very highest level of skills from people who have trained years in the discipline. One does not have to execute such moves to be training parkour,  in fact when you first start most of the movements and techniques are done on the ground, or at very low heights.
Actually Parkour is safer than most sports like basketball, football and other team sports, because it is a discipline that only involves the practitioner and the environment. There is no risk of accidents between practitioners.
Parkour is all about learning about yourself, your abilities and your limits. When someone understands the training philosophy and operates within those parameters it is one of the safest training available. You only do things when you are ready. At Superfly our goal is to guide students to gain this self awareness and philosophy so they may train and stay healthy and strong for many years to come in line with the philosophy of "TO BE AND TO LAST"
We take a proactive approach towards injury prevention, and one of the keys to that is understanding the situations when injuries and accidents do happen:
Trying something when you (your body or mind) is not ready. This happens when people attempt something when their body is not strong enough, their technique is honed enough or they are not mentally ready. This is usually caused from over enthusiastic people wanting to try something without the proper training or conditioning. This is where we emphasise to follow the instructors advice and to not attempt anything outside of what is asked. . Over time students will develop their own guidance and wisdom of know when they are ready for new movements.
Executing a move when your body and mind is too tired, Especially when trying to do something for the first time, or an exercise that challenges you to push your limits. . Always make sure you are 100.
Not checking surfaces / obstacles before using them. Before landing, climbing over and putting your weight on any obstacle or surface its paramount to check the surfaces are not slippery or have any protruding points that could cause injury as well as making sure the obstacles are stable and strong enough to support the movement.
By observing the above 3 key points. Accidents and injuries should be kept to a minimum. Having said that we are proud to say over nearly 5 years, and teaching 1000's of students in over 1500 classes from ages 3 to over 60, we have had no broken bones or major accidents in our parkour classes. We hope to keep it that way.
BENEFITS OF PARKOUR
Ultimately its a great escape to take time out for yourself,
but there are many tangible benefits too!
PARKOUR IS AN AWESOME FORM OF MOVING MEDITATION!
No matter what your fitness level,
you can start from wherever you're at today!
Come experience parkour with our team of experienced international parkour instructors who are dedicated to share the essence of this amazing discipline. At Superfly we not only provide structured engaging and challenging curriculum, but also organise regular jams, where coaches and students can informally learn from each other, while having fun as a group.
Parkour is for everybody. Plus parkour requires no special equipment, just you and your environment.
Community is important to us, so we supplement the jams, with social events to experience something different together. Past social events have included Laser Tag, Movies, BBQ, Picnics, and a Visit to a trampoline park. Come move with us! We'd love you to be part of our growing community.
'Joining Superfly Monkey Dragons is the best decision I have made in years. I am feeling so good. I had a great time attending the flip course and met some awesome people.'
"You'll never gonna know if you don't try. I don't want to regret anything for not trying, so I'm very happy I did, and I'm very happy I enjoyed, and actually I learned so many different things."
"Picking yourself out of the comfort zone, that is really what this is all about. And I think you'll be pleasantly surprised to what you can achieve"
"Parkour Inspires you to go further than you've ever been."